Online is not a downgrade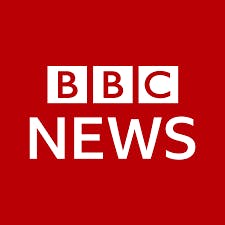 Performance coach Lila Turner, who has worked with clients like Microsoft, The Ministry of Defence and The US Army, said life before lockdown was all about meeting clients in person, often after a commute into her home city of London.
"I think everyone was in shock when Covid arrived," she said. "Everyone was wondering how long it would last.
"When my husband and I fully grasped that things were going to shut down, we instinctively felt we didn't want to adapt straight away, because those early weeks gave us a chance to finish things that always got pushed down the list.
23.03.21
Learning from mistakes is more important than not making them
Women share the single best piece of advice they've ever been given about their career.
Feeling stuck in a career rut or struggling to achieve that elusive work/life balance? Stylist readers share the best career advice they've ever received and how they implement it to get ahead at work.
"Mistakes allow us to grow beyond our comfort zone and what we already know. Being comfortable with making mistakes means you'll learn much faster than others who feel they have to be perfect. I took this approach from people I've admired over the years." Lila Turner
01.06.21
How understanding our State of Mind can unlock productivity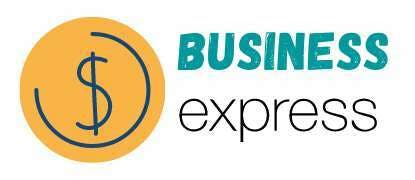 By Dr Aaron Turner, co-founder and managing partner at One Thought..
How do you improve your own productivity? Do you work harder? Do you put in more hours? Maybe you organise yourself differently, employ different strategies, learn new skills or employ new technology or software? These approaches to productivity are common and widely used. However, they overlook a major driving force behind our productivity, our state of mind.
In this article, I want to highlight what state of mind is, how it relates to productivity and how you can increase its visibility so you can include it in the way you improve productivity.
State of mind is a significant driver of our productivity and effectiveness, but it is consistently overlooked and underappreciated. I founded One Thought to highlight the effect state of mind has on performance. We observe that when people look towards their state of mind, they consistently report improvements in business measurables like revenue, profits, attrition without any change in hours worked, personnel, strategy, technology or processes.
Individual employees regularly report getting more done, more easily, in less time. It is this potential to have more impact with less time and effort, that deserves more attention. Working harder, working longer and getting more organised are well worn paths, but working in a clearer state of mind is a relatively untapped potential waiting to be explored.
07.05.21
The greatest resource of any company is the state of mind of its people

The pandemic has changed how we work forever. With the lines between home and work blurring, the corporate world has become more humane, as everyone experiences what has been a difficult year together, albeit over Zoom.
A company is like a human body, if one part isn't functioning, It is likely other areas will start to suffer, the state of mind of its people is the brain and the nervous system- crucial for performance. Today companies realise that their greatest asset is their people whereas previously they would have said it was their brand, influence or product. The state of mind of employees should not be something that bosses look to 'deal with' but instead, prioritise. This isn't only for the endless benefits to the staff, but for the health of the company.
When we talk about state of mind what exactly do we mean? State of mind is a way of understanding the clarity of our mind itself. Despite being a key driver in our outputs and results, it is typically overlooked. Being able to identify, navigate and adjust our underlying clarity of mind is the missing expertise in organisations.
Here are some of the ways I would recommend you look out for your employee's state of mind whilst they work from home.
12.04.21
Learning to let go

The issue of permission is pertinent in a growing business, as founders will sometimes be multi-tasking due to a hesitance to delegate. This is likely to be down to the emotional commitment a founder has to a business, which will naturally make them protective of its future and less inclined to share responsibilities.
Dr Aaron Turner, founder of consultancy OneThought, says executives in this position often feel the need to multi-task, which can establish a negative culture.
"Specialised execs in this state of mind will be siloed because they are too stressed and pressured to listen to each other as they are preoccupied with the demands of their own role," says Dr Turner.
12.04.21
Staying Safe - adapting to protect the mental health of employees

Covid has changed the landscape of the workplace forever but it has also brought into sharp focus the need for support for staff. Workers are having to wrestle with combining the pressures of home with their professional life and there has been a sharp increase in people having to deal with mental health issues.
Aaron Turner is a leading thinker in the field and he and his wife, Lila, founded One Thought to support businesses grappling with issues surrounding mental health. His business has worked with the likes of Microsoft, the Ministry of Defence and restaurant chain Dishoom.
12.04.21
Hybrid working: how firms can beat the team productivity dip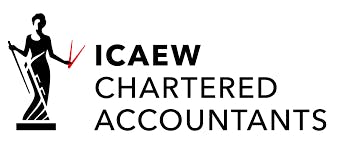 With many businesses considering a longer-term shift to hybrid working, new research has flagged the risk of making home-workers into 'second-class citizens'. So how can you boost team productivity in the new office environment?
......
What should be a cause for concern is the impact on team productivity. In the same study, almost one in three respondents admitted that homeworking was detrimental to collaboration: 31% said they are more collaborative when working in their usual workplace environment. 
.....
"We advise shifting the mindset about the office as a place of work, to a place where you connect and communicate with colleagues," adds Dr Aaron Turner, Co-Founder of performance coaching consultancy One Thought. "This can enable time at the office to be more productive and allow people to achieve much more than just getting your work done."
04.05.21